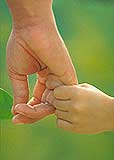 The rapid economic development of Thailand often overshadows its spiritual and human development. Yet for sustained growth, the nation must protect and cultivate its human resources, particularly its children. Young people are the human resources on which Thailand's future depends. The investment of effort and resources in their education is an investment in the future, both on individual and national levels. If the youth of Thailand are given opportunities to grow and develop themselves as individuals, they in turn will contribute to the growth and development of the nation.
The Premier Group of Companies believes that corporations have a responsibility to contribute to the society in which they do business. Premier put this philosophy into action by establishing the Yuvabadhana Foundation; an independent, nonprofit organization which strives to provide educational opportunities for needy children.
However, the Foundation cannot achieve its aims without your support and cooperation. We believe that everyone has a role to play...